Visiting Sarona
Sarona has gone through many different phases from the time it was a German agricultural colony to the most expensive restoration project in Israel. Most of the houses today are shops and restaurants. In Albert Mendler Street there is a visitors' center that tells the story of Sarona.
The history of Sarona
The two-story stone buildings in the center of Tel Aviv with the red-tiled roofs and green shutters seem to belong to a quaint village. They are among the most impressive relics left behind by the German Templers. Several messianic groups came to Israel during the second half of the 19th century. But most of these groups, such as American ones, could not endure the harsh conditions and gave up after a few months. However, the Templers, which originated from the Württemberg region in southwest Germany, succeeded in settling and establishing colonies in the Land of Israel.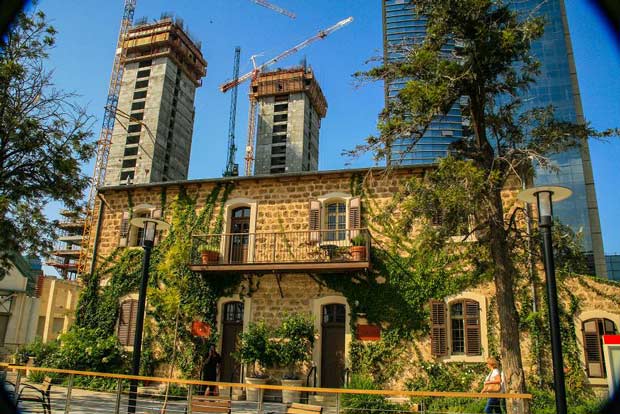 Like many other religious groups, they were led by charismatic leaders – Christoph Hoffmann and Georg David Hardegg. Hoffmann, a radical conservative, was disappointed by the church and civic establishment in Germany and founded the Society for the Gathering of the People of God in Jerusalem. Hardegg was a merchant and was later imprisoned for taking part in reactionary activities. Following a vision, he embraced messianic religious views. Hoffmann was the group's intellectual, while Hardegg was its man of action. They believed that the biblical prophecy would be fulfilled and that as long as they adhered to the teachings of the Scriptures and dressed modestly, they would lead thousands of families to the Land of Israel and hasten the second coming.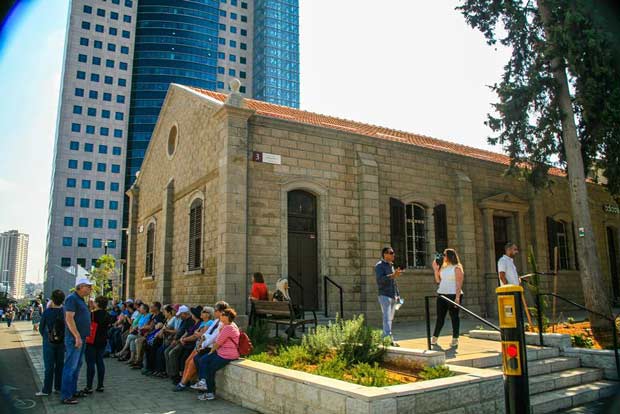 In 1867, a small group of Templers immigrated to the Land of Israel and settled in Haifa. Two years later, they founded the Sarona colony. The name's origin is biblical. They believed they were settling in the Sharon area, an area actually located north of Tel Aviv. The beginning was not easy. Many children died of malaria, but after drying the nearby swamps the colony flourished. Sarona prospered for three generations. The second and third generations were less reactionary, and many of them returned to the fold of the Protestant Church. Unlike the first generation, the next generations considered themselves Germans, and when Hitler rose to power some chose to join the Nazi movement. The British considered them subjects of an enemy state. Following the start of the Second World War, the Templers were deported to Australia and Germany. Sarona became a British army base, and later an Israeli army base and a municipal zone. In the last few years, millions of dollars were invested in the area in order to restore the houses. Today, the buildings are home to businesses and a museum.
More sights in Tel Aviv:
St. Peter's Church – where Christianity separated from Judaism
Jaffa Port – the unimpressive gate to the Holy Land…
Eichmann's Prison Cell
Rabin Square – unimpressive, gray, lacking in history and yet… 
The American Colony – Mark Twain, Herman Melville and John Steinbeck in Tel Aviv
Bauhaus – a style that defined Tel Aviv
 My 6 Most Popular Posts:
For more information about your tour in Israel, check out my travel guide booklets:


Comments