When a famous Jerusalem storyteller was asked why he didn't come to visit Haifa, he replied, "I did go twice, but it was closed." Haifa has an image of being just another normal city. Because the city lacks the "holiness" of Jerusalem or the "coolness" of Tel Aviv, it's very much a regular Israeli city. Whereas in Jerusalem each group resides in its own neighborhood, in Haifa, Jews, Christians, Muslims, and Druze live in neighborly fashion more than in any other Israeli city.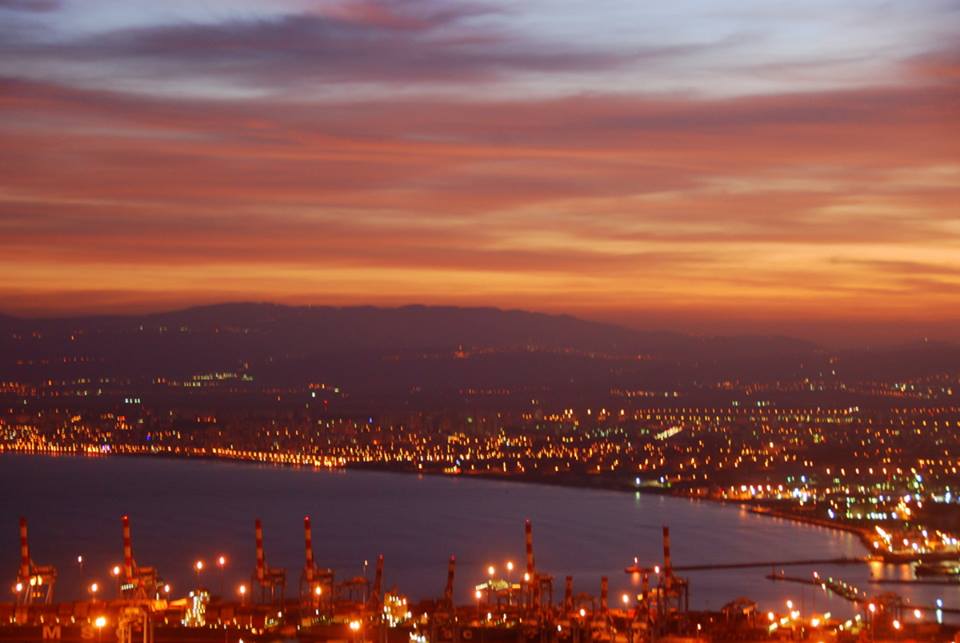 A view of the Bay from Mount Carmel.
The oldest human settlement remains of Haifa are 3,500 years old, and there has been permanent settlement since the 11th century. However, until 150 years ago the city was always secondary to Acre (Akko), the historic port city. The German Templers gave Haifa its first momentum when they settled outside of the old city in 1867. The Russians were the first to build a pier, but it was the British who conquered the Land of Israel in 1917 at the end of World War I, and turned Haifa into the most important city in the north.
The northern coast of the Land of Israel had always appealed to the empires across the sea. In Caesarea it was the Roman 2,000 years ago, in Acre (Akko) it was the Crusaders 1,000 years ago, and in Haifa it was the British in the 20th century. The British built a deep water port, and next to it the refineries for a pipeline from Iraq. Many Jews and Arabs worked for British construction projects in the 1920s and '30s, and so Haifa was a "red" city, a socialist city. One of the remains of Haifa's origins as a "working" city is that it is the only city in Israel that operates public transportation on Saturdays, the official day of rest.
With 280,000 inhabitants, it is Israel's third largest city. It runs from the shore up to Mount Carmel. Its main attractions are the Baha'i Gardens, Stella Maris and the German Colony.