Visiting Stella Maris
A visit to the Stella Maris Church can be combined with a tour of other sights in Haifa. From the church grounds, you'll have a nice view of the Mediterranean Sea. The church is open every day.
Opening hours: 8:30–12:00, 15:00–18:00
Phone: 04-8337758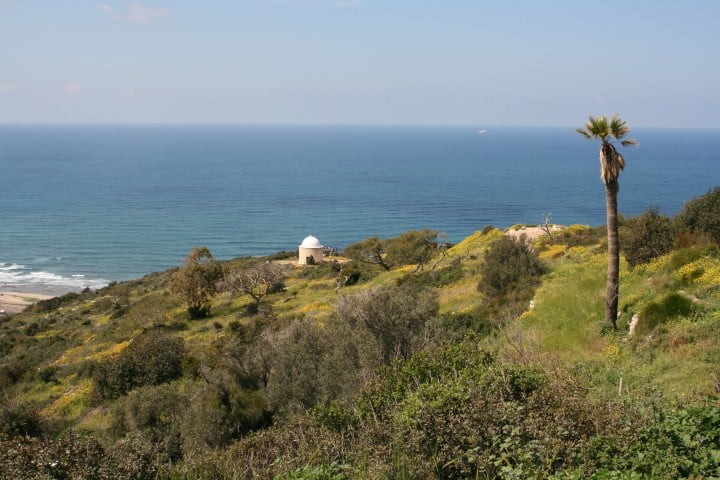 At the spot where the peak of Mount Carmel meets the sea there stands a monastery that belongs to a Catholic order called the Carmelites. Though the church was constructed in 1853, the order has existed since the Crusader period. The monks kept returning to this place despite the persecutions and expulsions they endured. Mount Carmel became holy mainly because of Prophet Elijah's actions against Ahab, his wife Jezebel, and the followers of the Canaanite god Baal on the mountain. In Judaism, Elijah is the harbinger of the Messiah, and in Christianity John the Baptist is his spiritual successor.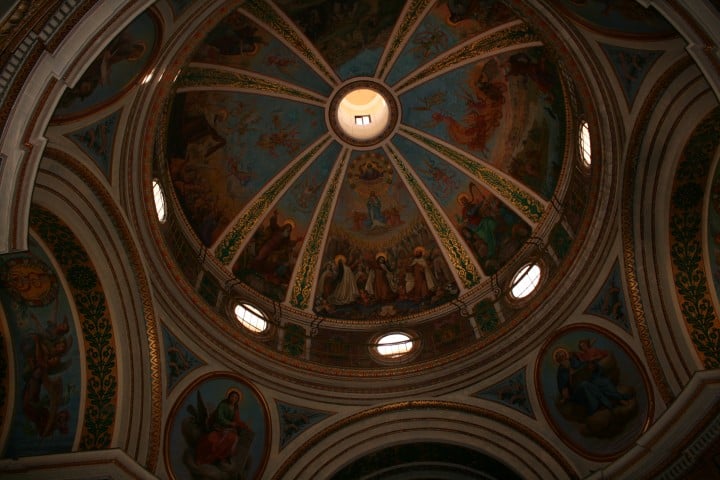 Brother Daniel
In most churches, visitors are told about the building and the history of the place. But at Stella Maris, it is the biography of one of the monks that draws the most attention – the story of Shmuel Oswald Rufeisen, better known as Brother Daniel. He was born to a Jewish family in Poland in 1922. When the Germans occupied Poland, he managed to get an ID card that stated that he was the son of a German father and a Polish mother. As a German-speaker, he was ordered to move to Mir, Belarus, and work as a translator for German officers. He also translated shooting orders. Rufeisen managed to steal weapons and sneak them into the ghetto. When he discovered that the Germans were about to liquidate the ghetto, he informed the Jews, many of whom managed to escape. After Rufeisen's commander suspected that it was Rufeisen who had leaked their intention to liquidate the ghetto, he himself had to escape. He was hidden by nuns in a monastery, where he converted to Christianity and became Brother Daniel. In 1958, he immigrated to Israel and wanted to be recognized as a Jew according to the Law of Return, which allows Jews to become Israeli citizens. When his appeal was denied, he turned to the Supreme Court. Brother Daniel wanted to be a Jew by nationality and Christian by religion. The trial became known as "Who is a Jew?", itself a very interesting and controversial subject. Israeli law considers anyone who was born to a Jewish mother or has undergone an Orthodox conversion to be Jewish. The judges had to deliberate a hard question – Brother Daniel was born Jewish, suffered at the hand of the Nazis, and risked his life to save Jews. On the other hand, he converted to Christianity. In 1962, the judges ruled 4 to 1 that Brother Daniel was not Jewish. As a result of the trial, the Israeli definition of who is a Jew was changed to "one that was born to a Jewish mother and has no other religion."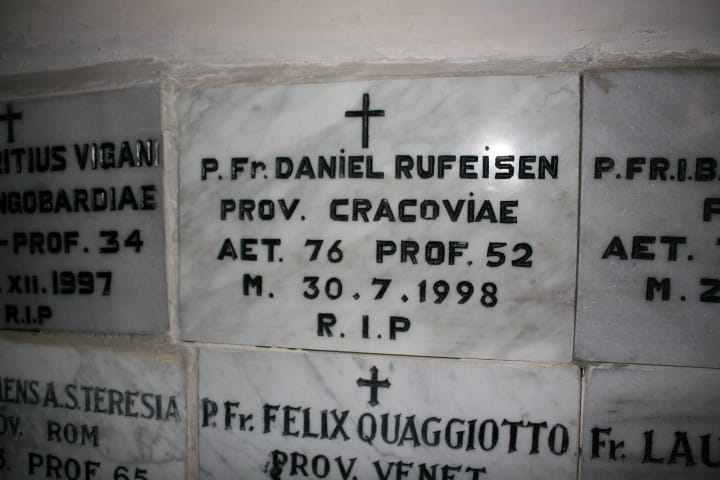 Many years later, Brother Daniel said that he saw himself as a Jew who believed in Jesus, but he was sorry for putting the young Israeli society through such a hard test. He lived as a monk in Stella Maris and passed away in 1998.
Related posts:
The German Colony
The Bah'ai
…
If you're planning a trip to Israel and want my team to build you a whole package including luxury hotels, guides and attractions, then you can
schedule a call here
.
If you're traveling on a modest budget, you can also purchase my Booklets, in which I basically wrote down everything that I say on my 3 most popular tours: Jerusalem, Tel Aviv, and the Judaean Desert. I also added maps, pictures and graphics which will enable you to be your own guide. The booklets are only sold outside Israel, so order now and come prepared! Or download as a PDF or EPUB (e-book).
Planning your trip to Israel?
 The Israeli Society
I want my internet site to be the best source of information about traveling to Israel. For that to be the case, I need your help. I want to know what you want to know, so if you have any questions, please write them down here and I will do my best to answer them!