Booking a hotel or hostel has never been so easy, but I decided to write this accommodation guide because there are some essential things you need to know about getting a roof over your head in Israel.

On this page you can find general tips, so make sure you go over them carefully. I have also added the following categories to each area of Israel:
Tel Aviv:
Galilee and the desert:
Hotels in Israel – Important general tips
My recommendations are intended for international tourists, or what we refer to as F.I.T.s (foreign independent tourists). For business people, Israelis or groups, I would make different recommendations.
One of the biggest expenses when traveling is hotels, and this is particularly true of Israel. Hotels are uncommonly expensive here (the average price of a hotel is $240 per night).
Many travelers complain that they would have expected more for the price they paid.
After talking to literally hundreds of tourists, I have come to the conclusion that if you just want a clean, affordable room, then a private room in a hostel, like Abraham Hostel, is by far the best option.
A private room there will cost you about $130 and if you purchase my video tours, you'll get a 10% discount code as well.
Upon entering Israel, you'll be given a small piece of paper. This is your visa. Don't throw it away!
Tourists are exempt from paying VAT. When checking in, you'll need to present it in order to get the 17% VAT discount. Your foreign passport isn't enough since many people who hold foreign passports aren't tourists.
Changing accommodation as you move from one city to another takes time and adds stress.
I usually recommend changing accommodation as little as possible. Israel is tiny, and the distances are short.
You have only four nights in Israel? You can book a hotel in Jerusalem and spend two days in Jerusalem and one day in Tel Aviv (with the new train it only takes about 40 minutes in either direction) and another day visiting Masada and the Dead Sea.
Israel is very special in that it has different kinds of villages. I plan on making a few videos about them, but until I do, you can explore them by yourself. There are kibbutzim and settlements formed around different ideas and ideologies.
If you'll be sleeping outside the cities, in the Negev or the Galilee, then maybe check them out, especially in the Negev. Lots of these places are usually beyond the reach of the average foreign tourist, so check to see where you're located on the map at the end of each section.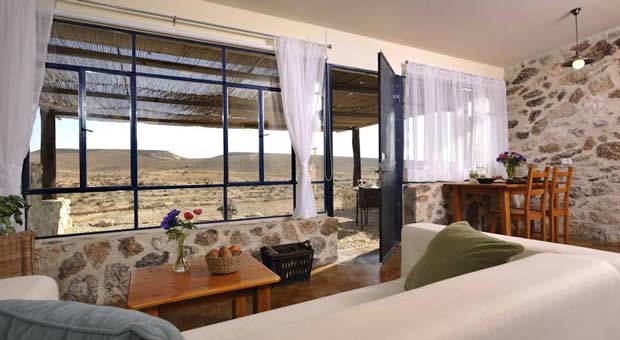 At the end of the day, you spend quite a lot of time in your accommodation, and you almost always eat there, so it should be good.
Tel Aviv:
Galilee and the desert: