As you travel in Israel, you will discover that it's a fascinating place. I'd even venture to say that – relative to its size – it's the most fascinating place in the world. Israel contains sights that date back to the time when humans were still learning to harness fire as well as places where many believe the Messiah will appear when the end of the world approaches.
Israel is the place where Europe, Asia, and Africa come together. This is also the place where both Judaism and Christianity were founded. The list of figures who have walked over this very piece of land contains great names that have shaped the history of the Western world – Abraham, King David, Jesus Christ, Alexander the Great, Richard the Lionheart, Saladin and many more. Despite its historical importance, when you gaze upon the Western Wall in Jerusalem, you won't think "what a beautiful wall!" And when you stand before the Church of the Holy Sepulchre, one of the holiest places in the world to Christians, the chances are that you'll experience a cultural shock rather than a religious epiphany.
To truly enjoy Israel, you must first understand the stories behind the sights. The Land of Israel is a land of tales – biblical stories, stories of the rise and fall of the many civilizations that have lived here, stories of flourishing cultures but also of carnage and destruction, and most of all, stories about exceptional people and ideas that have changed the world and our perception of it. My name is Oren Cahanovitc, and as an adventurer (orenca.com) and a tour guide, I tell the story of this harsh yet beautiful land.
The purpose of my website is to help you plan your trip to Israel. You can also purchase my Day Tour Booklets, which enable you to be your own guide. Each booklet equips you with an independent itinerary for your tour, complete with maps, pictures and details about the various sights. Here on my website you'll find all additional information you need – whether it's details about accommodation, places to eat, transportation, or more sights.
And because there's more to traveling in Israel than just visiting sights, my website also provides you with interesting facts and insights about Israeli society – the people, the holidays, the language, the culture, and everything else that makes Israel the country it is today.The website will be expanded to include more information in the upcoming months so be sure to check back. If you have any questions, please let me know through the comments section below.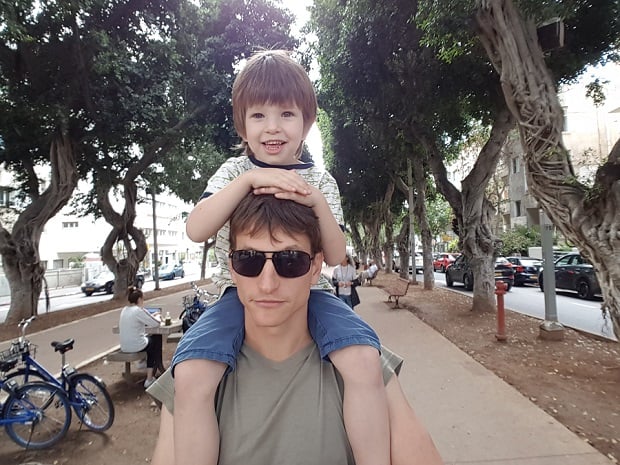 Planning to visit Israel? Like what you're reading? Then you'll probably like my booklets too! My Tel Aviv, Jerusalem and Judaean Desert booklets will guide you through the most important sites in Israel. You can download my eBooks from Amazon, Kobo, Barnes & Noble and Apple iBook. Or order all three booklets from Amazon.
See you in Israel!
My 6 Most Popular Posts:
For more information about your tour in Israel, check out my travel guide booklets: