Tel Aviv's hostels are your best option for decent and cheap accommodation in the center of Israel.
If you imagine hostels to be loud and neglected places, think again. In recent years there has been a significant improvement in standards and Tel Aviv (and Jerusalem) have some great hostels, all with clean rooms, free internet, equipped kitchens and a great atmosphere.
All hostels also offer private rooms, which are up to 50% cheaper than 3-star hotel rooms. Choosing to sleep in a hostel is also part of a growing movement of 'responsible tourism,' which aims to enhance the wellbeing of local people. Big hotels do whatever they can to keep you within the hotel premises. They are also separated from their surroundings by walls and security. Many of the hotels belong to chains, and as such present travelers with a less personalized experience.
Hostels, on the other hand, are at one with their environment and tend to help the small businesses around them. In a hostel there is a good chance that the guy sitting next to you, who looks like a traveler, is the owner.
As a tour guide I spend most of my time with tourists, but I also work with agents, drivers, and hoteliers. It has become clear to me that of all the people providing services to travelers, hostel owners resemble them their guests the most, maybe because that's what they really are too.
Here are my recommendations for hostels in Tel Aviv:
Hayarkon 48
Hayarkon 48 (100 beds, starting at around $23)
One of Tel Aviv's first hostels. Great location: where Allenby meets the promenade. Offers everything you need, 24-hour reception, free wi-fi, kitchen, laundry services and all the rest.
Click here for more information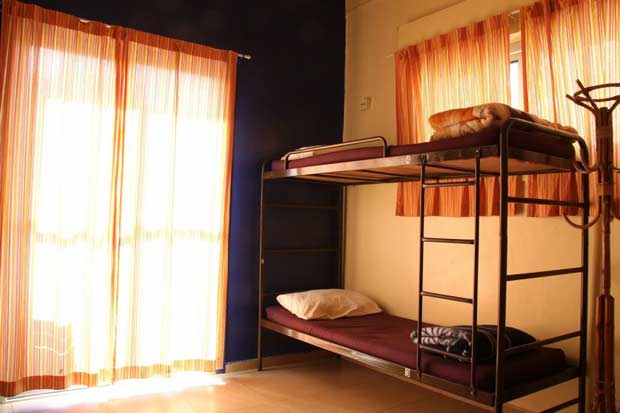 Photo from the hotel's website.
Little Tel Aviv Hostel
51 Yehuda Ha'Levi street (16 rooms, starting at around $25)
Great new hostel in the heart of Tel Aviv, not far from Sderot Rothschild. The hostel is modern and clean, with a small garden.
Click here for more information

Photo from the hotel's website.
 Abraham Hostel TLV
Levontin 21 (90 rooms, starting at around $25)
The Abraham Hostel is the newest and biggest hostel in Tel Aviv. It is the third hostel to have been opened by a group of five owners (they also own the Abraham Hostel in Jerusalem and Fauzi Azar in Nazareth). Being a large hostel, it is able to provide services that a smaller hostel can't. There is a pub with live events, shuttles to the airport, and tours. A great hostel for a soft landing in Israel.
Click here for more information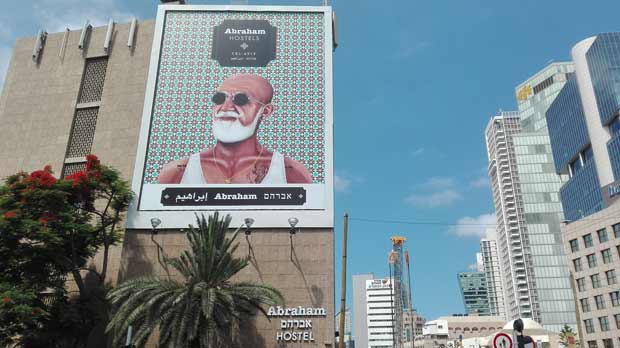 I really want to change how individual travelers see and experience Israel and there are a lot more videos and posts I want to create and upload, ranging from planning your trip to Israel's history and culture. If you'd like to support me, you can do it in one of two ways: by buying my booklets or, if you're traveling to Israel, by booking your hotels and hostels through the links on my website. You'll pay exactly the same amount and I'll get a small commission that allows me to add more content. Thanks for your support!
Related posts:
Best hostels in Jerusalem
Special guest houses in the Old City old Jerusalem
Budget Accommodation in the Judaean Desert
…
Order my 3 booklets – Jerusalem, Tel Aviv and Masada – from me directly for 19€ right now and get the PDF and EPUB version for free! Or buy the PDF or EPUB for 9.90€. Check out all of my merch. The booklets are also available on Amazon.
Planning your trip to Israel?
 The Israeli Society
I want my internet site to be the best source of information about traveling to Israel. For that to be the case, I need your help. I want to know what you want to know, so if you have any questions, please write them down here and I will do my best to answer them!