Yad VaShem and Mount Herzl tour
On this self-guided tour, we're going to talk about the DNA of Israeli society: Mount Herzl.
Israel's 'Mount of Remembrance' is home to Yad Vashem, which is known as the Holocaust Museum (it's not actually a museum and I'll be talking more about that in the tour), as well as the largest military cemetery in Israel, numerous memorials, the graves of leaders and prime ministers and, at the very top, the grave of the father of modern Zionism, Theodor Herzl.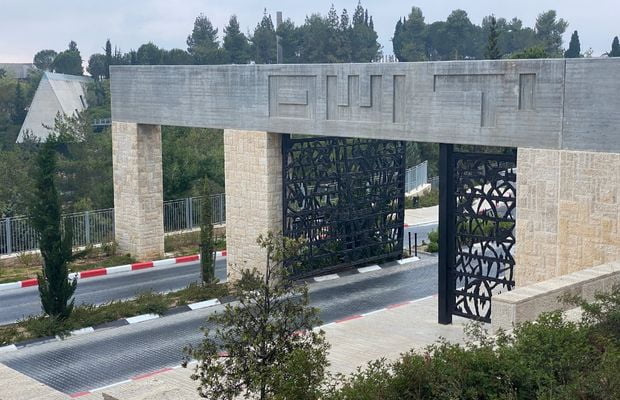 Yad Vashem and Mount Herzl Tour main sites:
Valley of the Communities
The Connecting Path
Warsaw Ghetto Square
The graves of the prime ministers and presidents of Israel
Holocaust Museum (the museum is not included in my self-guided app as they have their own)
Yad Vashem opening hours:
Sunday to Thursday 8:30 am – 5 pm
Friday 8:30 am – 2 pm
Saturday – closed
The site is free to visit but a donation is advisable.
Yad VaShem is the most-visited museum in Israel, and with good reason.
As a tour guide, I often get frustrated that museums with amazing artifacts manage to present them in such a boring way. The museum in Yad Vashem doesn't have this problem. They have done an outstanding job of telling the story of the Holocaust.
The museum has such appeal that most visitors head for the museum and neglect to visit the other monuments and sites in Yad VaShem. My self-guided tour focuses less on the Holocaust itself and more on the topic of remembrance, on how the Israeli perception has changed over the years with the events that have happened in Israel.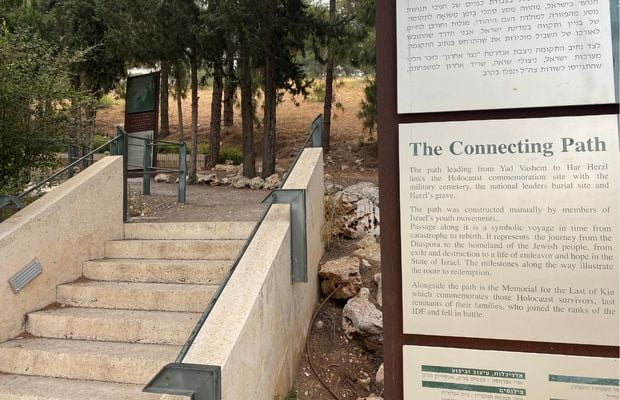 As I see it, there is a discrepancy between what tourists are interested in and the sites they visit.
The average tour in Israel will include the following sites: Masada, Caesarea, Banias, Jaffa and Jerusalem's Old City.
All of these sites are connected to ancient history, which is very interesting and important, but none of them is connected to the modern state of Israel. And most of the questions that travelers ask are about… the modern state of Israel.
From Yad VaShem my tour will take you along a path that connects Yad Vashem and Mount Herzl.
This is much more than just a short walk. The Connecting Path (that is its name) tells the story of the link between the Holocaust and the state of Israel.
The graves and monuments on Mount Herzl tell us a lot about the values and symbols of Israel, the importance of the army, the terror attacks that Israel is dealing with, and the leaders and basic ideas behind the establishment of the state of Israel.