Israel travel guide – In this guide I will summarize all the important factors to consider – how to plan your trip, the sites, money, transportation and some very useful tips that will make your trip to Israel so much better.
If you're thinking about traveling to Israel or starting to plan your first trip to Israel then you're definitely in the right place.
Israel travel guide – The basics
Let's start with the things you need to know when planning your trip to Israel.
Safety
Israel is safe. I know that lots of people think about safety issues before coming to Israel. But you will be safe and feel safe.
The biggest problem you will have in Israel is not safety but how expensive things are.
Money
The currency we use is called the shekel, and the letters that represent it are ILS or NIS (Israeli shekel or New Israeli shekel).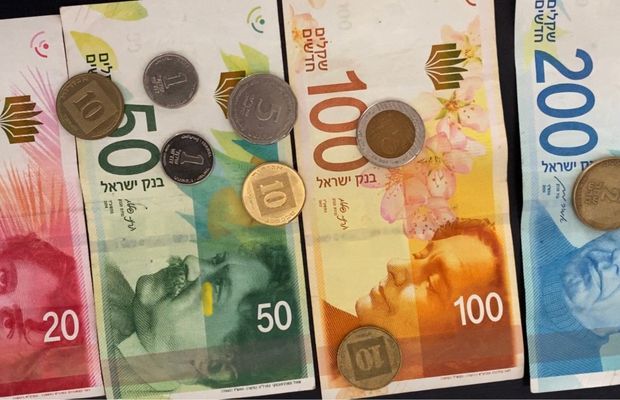 The bills are nice and colorful with portraits of famous Israeli poets. One dollar or one euro is about 3.5 shekels. We use cash, credit cards (Visa and Mastercard) and you can also use Apple Pay and Google Pay.
We don't use debit cards. If you plan on renting a car, you basically need a credit card.
Electricity and sockets
In Israel the standard voltage is 220-230V and the standard frequency is 50 Hz.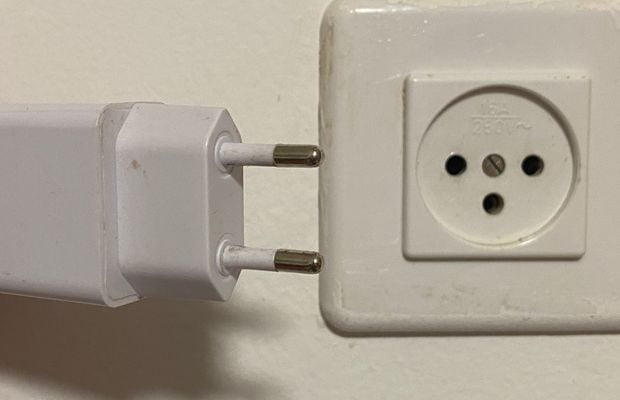 The electricity socket looks like this – it has three holes, but most of the plugs look like this – with two pins.
Internet for traveling in Israel (Israeli SIM card)
All hotels, hostels and a lot of other places have Wi-Fi, including of course the airport.
But you will need an internet package. Having the internet on your phone, and not only Wi-Fi at hotels, will make traveling so much easier and eventually it will save you time and money.
I've written a post about useful apps for traveling in Israel.
Important: The transportation apps that also allow you to pay for the ride will only work with Israeli SIM cards.
Check out your own network provider in your country, but it is usually cheaper to buy an Israeli SIM card. You will have no problem finding an Israeli provider and you can get the card sent to you.
There are different companies with different services. Here are two providers picked at random:
SimToIsrael – https://www.simtoisrael.com/
Pelephone – https://www.pelephone.co.il/digitalsite/eng/packages/prepaid_new_packs/
Best season for traveling to Israel
The best time to travel to Israel is in the spring, from March to April. In summer it's very hot. You can expect temperatures of 30-35°C (86-95°F) every day.
If you like the beach and visiting inside spaces like churches or museums, then it will be fine for you, but in summer it's too hot for long hikes.
Things cool down in October, but you can walk around in a T-shirt on most autumn days.
Winter is from December till February. When it rains, it rains hard, but usually for two to three days and then the skies clear up again. In January there are also days when you can enjoy the sun.
When it comes to planning a trip to Israel according to the weather, I think that Israel is a great winter destination, especially if you want to travel in the desert.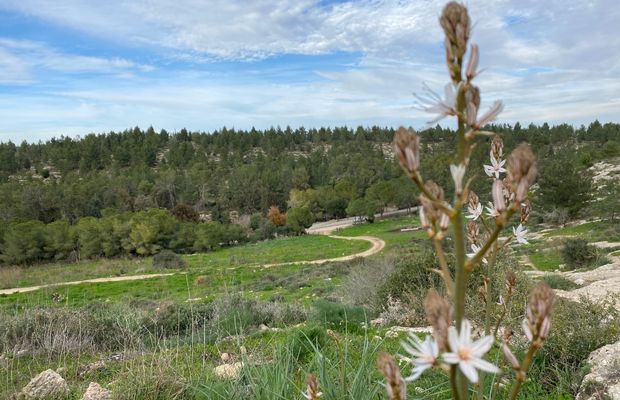 The Jewish calendar
Another thing to consider before you book your flight is the Jewish calendar.
In Israel we use two calendars: the Gregorian calendar (the one you know that starts in January) and the Jewish calendar. You need to know this because public holidays in Israel mostly correspond to the Jewish calendar.
It's great being here on a public holiday, whether it's Sukkot, Pesach or Hanukkah, but be warned that no public transportation runs on those days, and the prices of flights and hotels will be higher.
Here you will find information about the Jewish holidays: what they are about, when they are, and what you can expect.
Cost of traveling in Israel
Israel is expensive.
Tel Aviv was awarded the title of being the most expensive city in the world. $250 dollars a night for a hotel room is the average amount you can expect to pay.
Five-star hotels will set you back $600 to $800 a night. If you have the money, great, go for it.
If you are on a budget, I recommend taking a private room in a hostel. I have talked about this a lot before. There are some great hostels in Israel.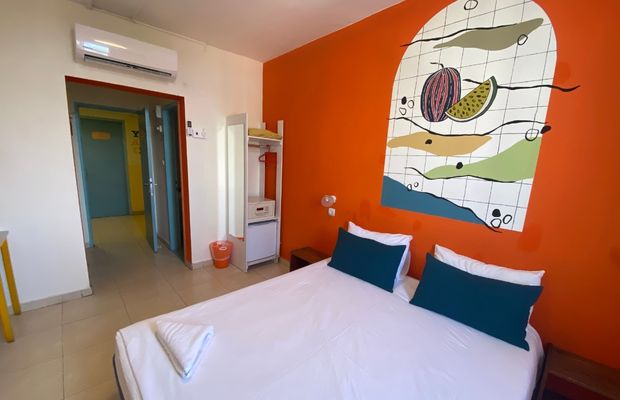 I would also recommend saving money on accommodation in the cities, as there is so much to see and do outside, but paying more for a nice hotel in the Galilee or the desert where you can relax.
Israeli food is great but restaurants are expensive and the price of alcohol is ridiculous. You can easily pay $10/€10 for a beer. Always ask to see the menu before ordering.
My tip for you here, if you want to save money, is to avoid restaurants and eat more Israeli street food, which is amazing.
My Jerusalem app includes information on loads of different great places to eat.
Planning your itinerary in Israel
One thing to remember before you start is that Israel is tiny. I will just say that you can drive from the north of Israel to the south in six hours and from east to west in less than an hour and a half.
So if it is stormy in the Galilee, just know that two and a half hours from there you could be in the warm Judaean Desert.
I like to summarize the planning process in three words:
the heart, the line, the land.
The heart is Jerusalem. If you only have 24 hours in Israel, then you have to visit Jerusalem.
The line is road number 1, which connects Tel Aviv to Jerusalem and the Dead Sea. So if you have three to four days, you can see Jerusalem, then Masada and the Dead Sea, and Tel Aviv.
The land is all the rest.
So, for example, if you're visiting Israel for a week or two then you can travel up north to the Galilee or south to the desert.
In short, 95% of tourists choose to go up north. In the Galilee you have a lot of sites that are connected to Jewish history and Christianity.
The Galilee is greener and less hot in summer, which is when most tourists visit. If you have already had your fill of religious sites in Jerusalem, or if it's your second trip, and especially if you come in winter, then a desert vacation in Israel could be perfect for you! 50% of Israel is desert and it is really beautiful.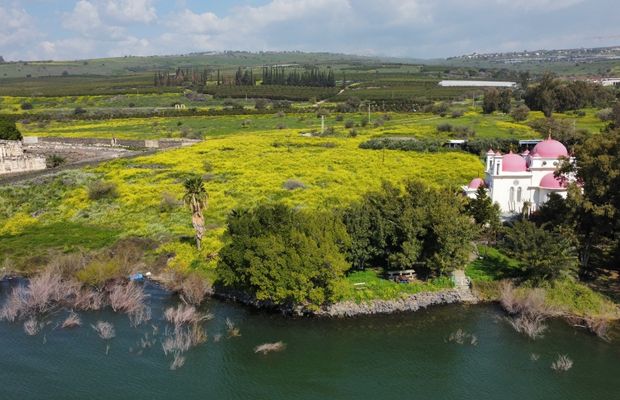 Important tip that no one will tell you:
When planning your trip, try to make sure that on weekends, so on Fridays and Saturdays, you are in Tel Aviv or Jerusalem and from Sunday to Thursday you are in the desert or Galilee.
That way you will be able to enjoy the sites and natural surroundings when they are not so crowded and pay less for accommodation.
Israel is a crowded country. 10 million people living together in a small space. And in any case, on the weekends there are more events in the cities for you to enjoy.
TLV airport – your first stop
You will probably start your trip to Israel at Ben Gurion Airport.
The important thing to know is that the airport is located right in the middle of the country. So if you land on a Sunday or a Monday, you can rent a car and drive straight to the Galilee or the desert – it's about a two-hour drive.
And if you land on a Thursday or a Friday, you can take a taxi or a train to Jerusalem or Tel Aviv. I don't recommend having a car in Tel Aviv or Jerusalem. You want to enjoy yourself, after all.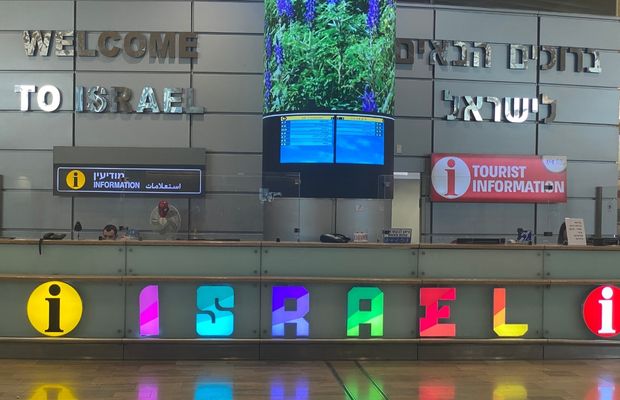 Israel travel guide – Jerusalem
Let's go over the main sites in Israel.
I will of course start with Jerusalem. Instead of listing the must-see sites, which is something you can find in a hundred different travel blogs, I want to mention something much more important.
You are visiting probably the most interesting, most complicated city in the world.
Without any kind of guide, you will understand very little and walk by sites of huge importance without realizing it.
There are many options – my app, group tours, private tours. But do yourself a favor and first do some sort of guided tour and then sit back to enjoy the atmosphere.
The only thing you do need to think about when taking a guided tour in Jerusalem, and this goes for all of Israel, is that unlike other cities with a lot of history, like Rome or Paris, in Jerusalem the guide will be saying different things to different groups. Or at least they will have a different emphasis.
A Jewish tour of Jerusalem is very different from a Christian tour. And a Catholic tour is different from a Protestant tour.
Masada and the Dead Sea
I would say that Masada and the Dead Sea, which are in the Judaean desert, are the second and third most important sites. You can visit both in one day. Some do it as a day tour from Jerusalem – the drive to Masada takes about an hour and a half.
I love the Judaean desert and recommend staying there for a night or two. Especially if you're traveling in winter.
Tel Aviv
Tel Aviv would probably be my number four.
In Tel Aviv there are no must-see sites. In many ways Tel Aviv is like any other modern city and yet it is Israel's first modern Jewish city and besides the markets and the beaches there are many important and interesting museums and sites to visit.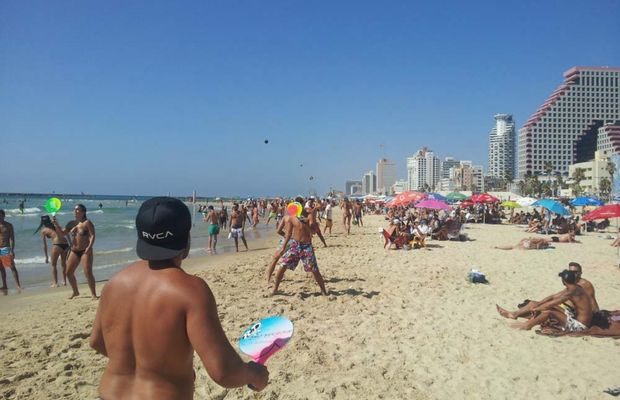 Northern coast and Galilee
The northern coast includes Caesarea, Haifa and Akko, which can be visited within a day or two.
The Jewish sites in the Galilee include Tzfat and Tiberias and numerous sites that are connected to the Zionist movement, like Tel Chai and Degania, the first kibbutz. The main Christian sites are Nazareth and the churches around the Sea of Galilee. In the Galilee and the Golan Heights there are a lot of nature reserves.
Many of them have water flowing through them.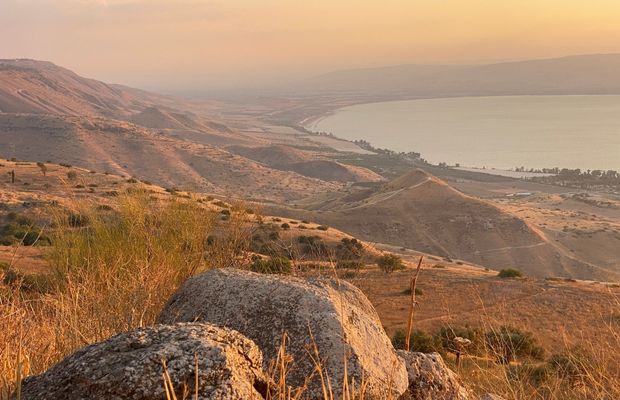 Negev
If you are traveling south to the Negev and have two or three days to spare, you can stay in Mitzpe Ramon and join me for a day tour in the Zin Wadi area, which is on the way to Mitzpe Ramon.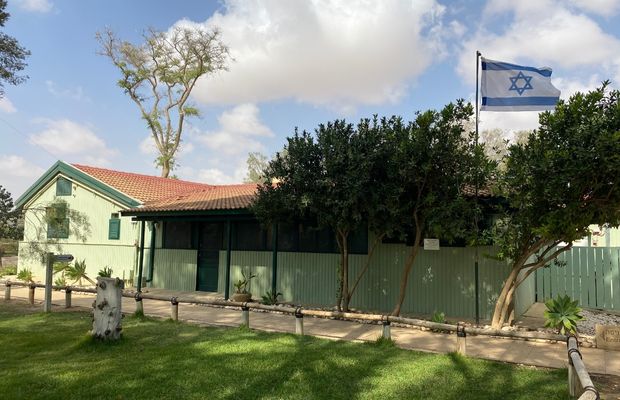 If you have more time you could head out to Eilat, the southernmost city in Israel, and even cross the border to Egypt or Jordan.
Recommended tour guides in Israel
As this is my website, I will start with myself 🙂
I took a break from guiding to build this website and create my videos and app but I recently started guiding a single-day tour in the desert.
Itay Rotem – We have done a few videos together. If you are looking for a guide with a car for your vacation in Israel, he is your man.
Avirama – A Galilee expert. We have also done some videos together.
Yael – A great guide. She offers day tours, walking tours with or without a car.
Dvir Hollander – A Jerusalem expert. A lot of what I know about Jerusalem I learned from Dvir. A couple of hours with him and you will understand Jerusalem on a different level.
Danny the Digger – We have made a few videos together. An expert on archeology and Christianity.
Having a great guide will make your tour so much better. Having a few great guides will make it better yet!
I think that traveling without a group, but taking day tours in different areas can really elevate your trip.
Prices are around $400-$500 a day without a car and $650-$750 with a car.