If you're planning on traveling to Israel between October and March then this post is for you!
In my opinion, winter is the best time to visit Israel.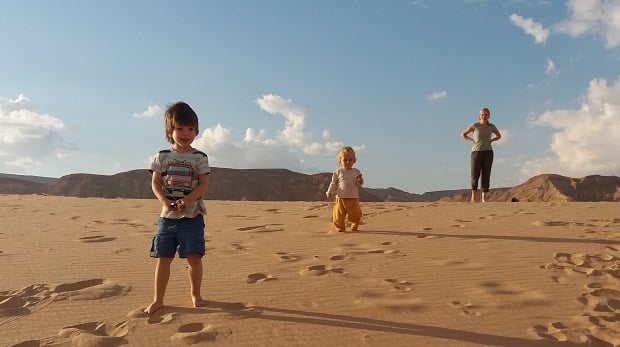 Winter in the desert. Don't forget to pack a few T-shirts.
The prices are lower, the weather is not that cold, and it is low season, so the important sites (like Masada and the Church of the Holy Sepulchre) are less crowded.
If you're just beginning to plan your trip, then I would highly recommend that you first read the post or watch the video about planning your itinerary in Israel so that you have a general idea of what Israel has to offer.
Winter vacation tip #1 – Go south
My first tip is to spend most of your time in the south, in the desert.
For many years the Israeli Ministry of Tourism marketed Israel as a destination for pilgrims, seeing as most of the Christian holy sites are located in Israel.
In recent years the focus has been on Tel Aviv and Jerusalem as short city break destinations, and I really hope that the focus will soon shift to marketing the desert as a destination.
Good things are already going on, but overseas tourists don't get the information. The Israeli desert is the perfect winter destination. A safe desert boasting excellent hiking, bicycle and jeep trails.
If it's your second time in Israel and you mainly want to stay in the desert, check whether there are low-cost flights to Ovda, Eilat or Ramon airports (more about the airports in tip #4).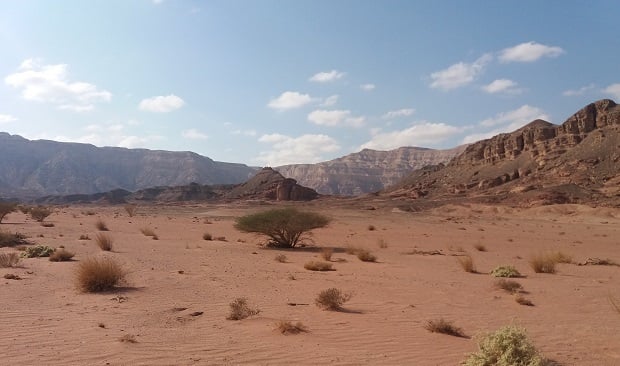 Top and bottom – Timna National Park, 25km north of Eilat.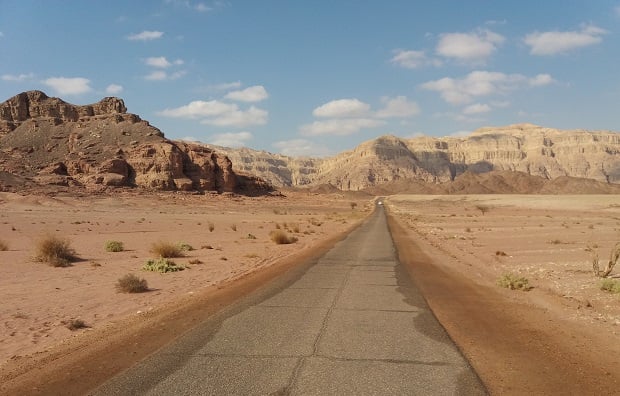 Winter vacation tip #2 – Go to the Judaean Desert
If you're only coming for a couple of days and intend to stay in Jerusalem then you can always take a day tour to the Judaean Desert (also possible from Tel Aviv, but then you'll need to get up really early in the morning).
Israel is tiny and unbelievably diverse.
Just half an hour's drive east from Jerusalem takes you into the Judean Desert. You can even reach Masada, the Dead Sea and Ein Gedi in one day, and indeed this is a very popular day tour from Jerusalem. You can even skip Masada and have a relaxing day on the northern beaches of the Dead Sea.
Two more important sites to the north of the Dead Sea are Qumran and Qasr el Yahud.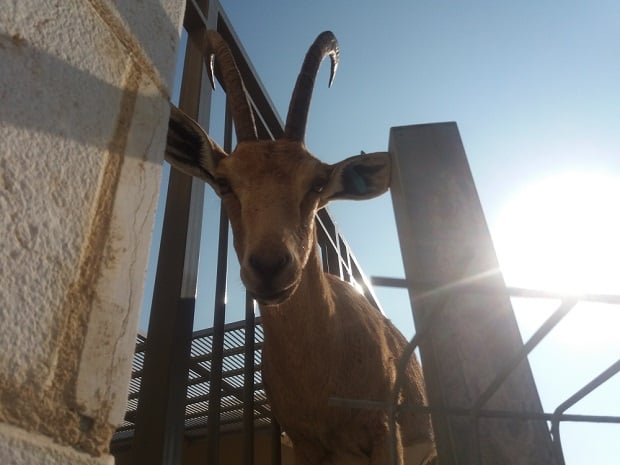 In the area of Ein Gedi you will probably get to see the ibex. They climb basically everything.
If you like hiking then you ought to visit Ein Gedi National Park. There you can get hold of a good map and go on 10-15km hikes.
Vadi Kelt, which lies halfway between Jerusalem and the Dead Sea, is another option for a beautiful hike.
I have written quite a lot about the Judaean Desert: here are some related posts –
All you need to know about the Judaean Desert
Accommodation in the Judaean Desert
Winter vacation tip #3 – Go to the Negev
The Negev desert covers half of Israel. There is a lot to see and do but if you're starting to plan your trip then make sure to visit Sede Boker and/or Mitzpe Ramon.
Sede Boker is a kibbutz where Ben Gurion, our first prime minister, once lived and where he is now buried. His burial site is a national park next to the kibbutz on a cliff overlooking the Zin Canyon. This area has some great walking, cycling and jeep tours you can take. Ein Akev is a small spring and pool you can visit.
Ein Avdat National Park, inside the Zin Canyon, is another popular short hike. 15km to the south is Avdat National Park (not to be confused with Ein Ovdat), which is a Nabatean ruin.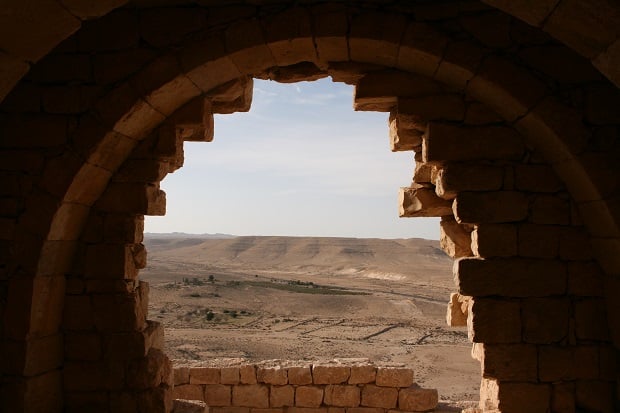 Ovdat. Ruins of a Nabatean city.
Mitzpe Ramon is a town lying on the cliffs of the Ramon Crater. Although it is a small town, with only 5,000 residents, and although its socio-economic status is below the national average, it is the place I would recommend most highly.
First of all, the Ramon Crater is one of my favorite places in Israel, and the views are spectacular.
The second, practical reason why I like it so much is that it has it all: a boutique hotel right on the cliff, private jeep tour, budget accommodations, great walking trails, fine restaurants and a cheap supermarket. It is always easier having a car in the desert, but even if you're relying on public transportation you can easily reach most places around Mitzpe Ramon. Unlike Eilat (the next tip), which you can immediately sense is a touristy city, in Mitzpe Ramon tourism is a new business which is still in development.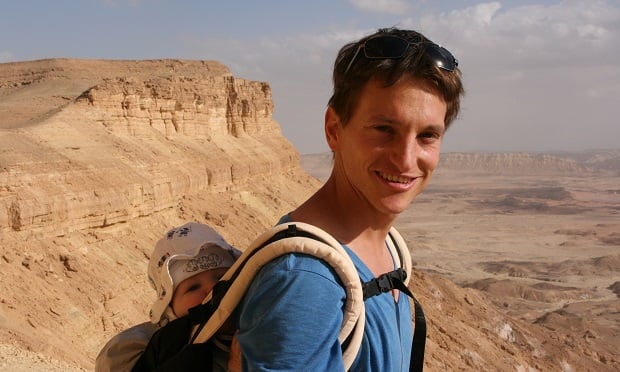 The Ramon Crater. One of the highlights of the Negev Desert.
If you like hiking check out this hiking site.
Winter vacation tip #4 – Go to Eilat (or at least land there)
Like many Israeli tour guides, I'm not too keen on Eilat and usually I don't advise people to go there. There are cheaper and nicer vacation destinations in Europe. And if you cross the border from Eilat to the Jordanian side, to Aqaba, or to the Egyptian side, to Sinai, the prices fall by 50%.
In summer and on Jewish holidays I definitely don't go there, but perhaps I am being a little too harsh on the city. Many of my Israeli tour guide friends like the city. The hotels a little further from the beachfront are much cheaper, the Eilat mountains, with their many trails, are amazing, and on top of that you have the Red Sea, where you can go diving, snorkeling and swimming (also in December).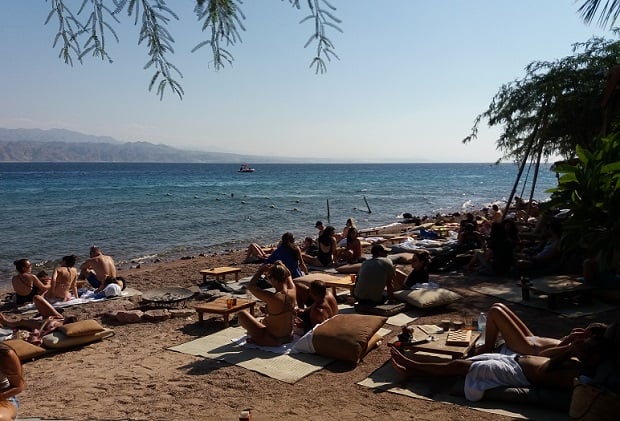 In Eilat there are two beach areas: the northern part, the promenade, where many of the big hotels are and which I don't like, and the southern beaches that are much better, such as Mosh's beach (free entry) or Eilat Coral Beach Nature reserve, where you should head if you want to scuba dive.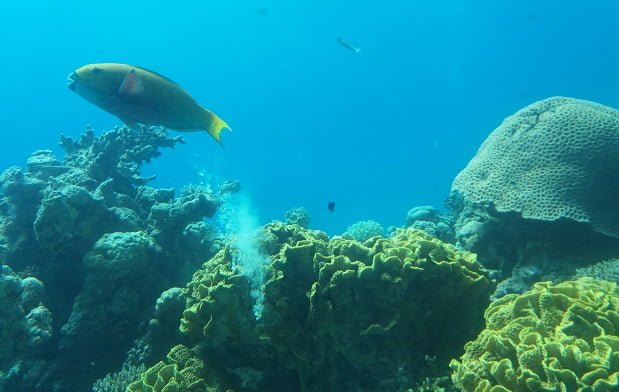 The Underwater Observatory. If you're traveling with children this is a must. It's quite small and popular so it's best to get there early in the morning before it gets full.
The big advantage of Eilat is that there are a lot of low-cost flights from Europe to Eilat Airport, which is in the city, and to Ovda Airport, which is a military base 20km north of Eilat. From here you can take a shuttle bus to Eilat and to the New Ramon Airport, which will probably open at the end of 2019 (or 2020 or 2021…) and replace the other two.
If it's your second visit to Israel and you have already seen the must-see sites or if you're coming in winter and just want to stay in the desert and save lots of money on the flight, then it is worth checking it out.
Winter vacation tip #5 – Christmas
Although winter is low season, around Christmas there is a peak in tourists (and prices) seeing as a lot of people have vacation time and want to visit the holy sites. If you plan to visit at this time of year then make sure to book well in advance.
Jerusalem and Bethlehem get very full, so if you're less interested in the religious side of Israel then try not to be in Jerusalem around the 24th of December.
The only major Jewish holiday in winter is Hanukkah, and prices will also be higher around this time. You can check in this post when the next Hanukkah festival is.
Winter vacation tip #6 – March (spring)
If I had to choose the best time to visit Israel than I would say March (but before Passover). There is still a chance of rain but the temperatures are mostly over 24°C (75°F), everything is green and blooming, the desert is hot but not too hot, and the rivers and pools are as full as they'll ever be. It is the best time for hiking all over Israel.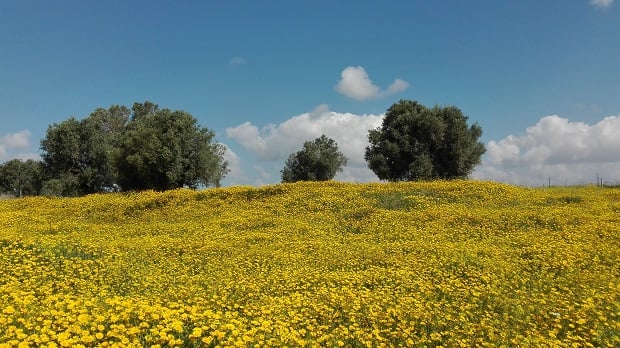 March in Israel. You can't go wrong. Everything is beautiful.
Winter vacation tip #7 – Go to the beach!
Summer in Israel is really hot and most of winter is not that cold, somewhere around 20°C. You can go out in a T-shirt most days of December in Tel Aviv. It might be rainy and stormy but between November and March the weather on most days is perfect for the beach. Israelis usually won't go into the water when it is under 25°C but this doesn't mean that you can't! I love going to the beach in winter, when the water is clear, there are no jellyfish, and it isn't crowded. So don't forget to bring your swimsuit with you!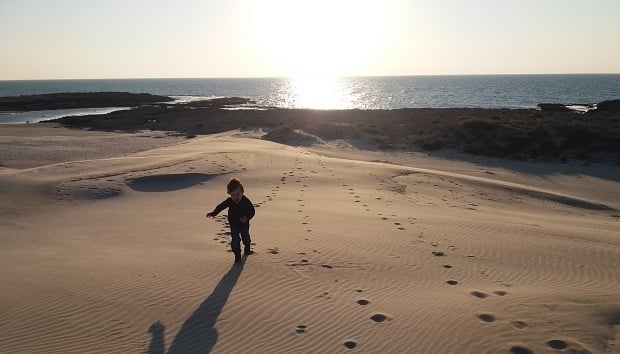 HaBonim Beach: one of my favorite beaches. You can also camp here.
Winter vacation tip #8 – the downside
I always prefer winter in Israel but, like anything else, there are also downsides, and there are things you ought to know and plan for.
As I have mentioned, it isn't really cold most of the time: the average temperature in Tel Aviv in January is around 20°C (68°F) and in the daytime a T-shirt will usually be just fine, but there are some stormy days during which you can't really enjoy being outside.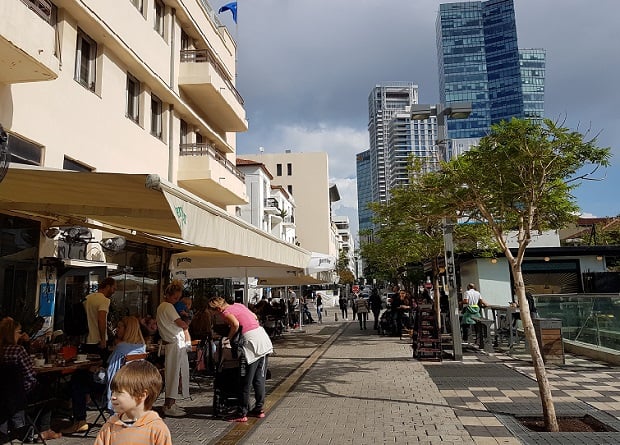 A typical winter's day in Tel Aviv.
It can also get very cold in places located at a high altitude. Jerusalem lies at a height of 800m, as does Mitzpe Ramon, even though it is in the desert. At night it can get really cold or even snow. So you do need to bring suitable clothing.
Something else to take into account is that it doesn't rain very often, but when it does it usually comes down hard. You can't be outside without getting soaked. So if there is a high chance of rain be sure to stay inside.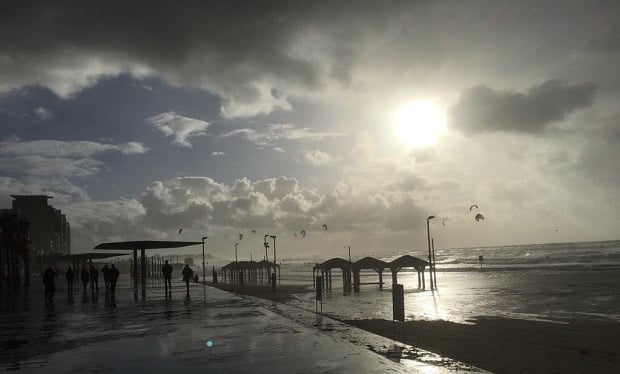 If you're thinking about hiking there are two important things you need to take into consideration: having enough water with you and flash floods.
I have seen many travelers heading off on long hikes with only a single bottle of water. You will need at least 4.5 liters a day, and more if you plan to sleep outside where there is nowhere to fill your water bottle.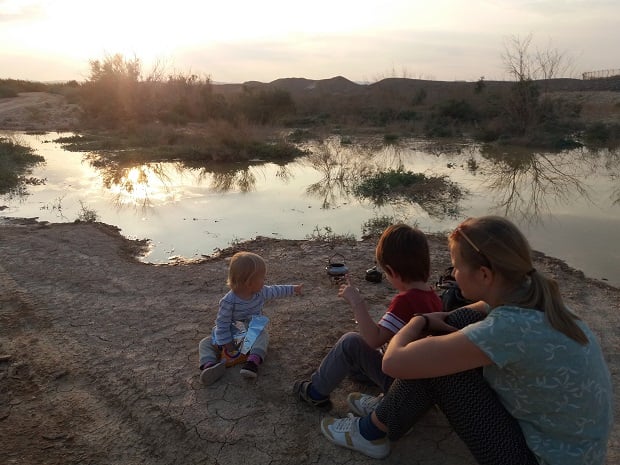 Water in the desert. You can have great fun enjoying the pools in the desert or watching a flash flood, but it can also be very dangerous. Always talk to the rangers and ask wherever you're staying.
Usually at the beginning and end of winter, i.e. October and March, there are flash floods in the desert wadis (a wadi is a dry riverbed or valley, in which water only flows when it rains).
You'll probably be warned if you're heading to places where it might happen, but it is important to be aware. You can't know when it's coming because it doesn't need to rain where you are for it to affect you. Usually it rains in the mountains around Jerusalem and an hour later there are flash floods in the Judaean Desert wadis that drain all the water.
Order my 3 booklets – Jerusalem, Tel Aviv and Masada – from me directly for 19€ right now and get the PDF and EPUB version for free! Or buy the PDF or EPUB for 9.90€. Check out all of my merch. The booklets are also available on Amazon.
Planning your trip to Israel?
 The Israeli Society
I want my internet site to be the best source of information about traveling to Israel. For that to be the case, I need your help. I want to know what you want to know, so if you have any questions, please write them down here and I will do my best to answer them!