Israel is a Western country, so you should be able to purchase any items you may have forgotten or decided not to bring with you.
Passport – The most important thing is to have a valid passport. Israel does not require a special visa from citizens of most countries for trips of up to 90 days. If you want to be sure that your country doesn't require a visa, you can check the following websites:
http://en.wikipedia.org/wiki/Visa_policy_of_Israel
http://mfa.gov.il/MFA/ConsularServices/Pages/Visas.aspx
Medical insurance – Always important. Some European insurance companies include Israel under the list of countries for which extra charges do not apply.
Bible (Old and New Testament) – Even if you're not religious, in order to understand Israel better, you should bring a small, easy-to-handle Bible in your native language. You'll sometimes find biblical references in my travel booklets.
Adapters and chargers – These can be purchased in Israel, but it's annoying to find out you've forgotten your charger. The Israeli power supply is single phase 220 volts at 50 hertz. Electrical outlets have the three flat pins but almost all sockets can be used with a European two pin plug (and of course European adapters). American plugs won't fit.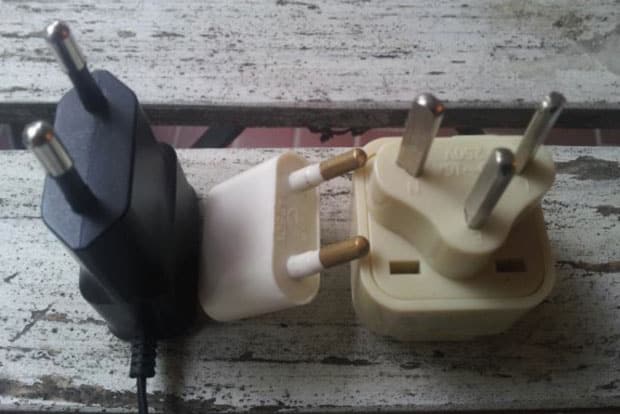 Hat – Can also be purchased in Israel, but if you have one, take it with you.
Sandals or flip-flops – For the dead sea, beach and Tel Aviv.
A shawl, and long, light, and loose pants – This you will need for two reasons:
1) The weather is hot and humid in the summer and this is why Israelis are addicted to air-conditioning. If you suffer from cold, bring a shawl or an extra layer with you – even though it might be hot outside, buses and trains are cold.
2) In holy places, especially in Jerusalem,  visitors are requested to dress modestly by covering their knees and shoulders, and avoiding low necklines (though sandals are okay). You don't need to bring a head covering. Jewish sites that require a head covering will distribute disposable ones.
Related posts:
All you need to know about flying to Israel
7 golden rules for planning your trip to Israel
…
If you're planning a trip to Israel and want my team to build you a whole package including luxury hotels, guides and attractions, then you can
schedule a call here
.
If you're traveling on a modest budget, you can also purchase my Booklets, in which I basically wrote down everything that I say on my 3 most popular tours: Jerusalem, Tel Aviv, and the Judaean Desert. I also added maps, pictures and graphics which will enable you to be your own guide. The booklets are only sold outside Israel, so order now and come prepared! Or download as a PDF or EPUB (e-book).
Planning your trip to Israel?
 The Israeli Society
I want my internet site to be the best source of information about traveling to Israel. For that to be the case, I need your help. I want to know what you want to know, so if you have any questions, please write them down here and I will do my best to answer them!