Many tourists take a one-day tour from Jerusalem and drive back to Jerusalem the same day. I recommend staying at least one night in the Judean Desert. Most tourists come to the Judean Desert from Jerusalem and the difference between the intense city and the desert views is something worth experiencing. The main thing to consider when choosing your accommodation in the Judaean Desert is what's important to you – do you prefer relaxing on the shore of the Dead Sea, hiking in Ein Gedi, or seeing the sunrise from the top of Masada?
Hostels
SPNI Field School (Beit Sefer Sade Ein Gedi)
This is my personal favorite budget accommodation in the area. A good starting point for hikes in Ein Gedi, especially for the long 8–10 walking day tours. The field school rooms are basic. When school groups stay there it can be noisy, but the staff does what they can to separate the children from the tourists.
Click here for more information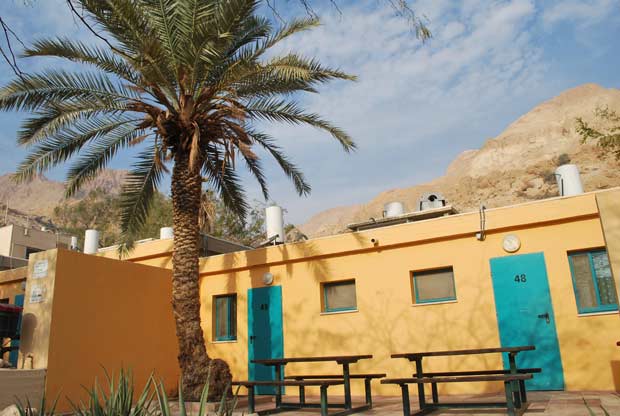 Ein Gedi Youth Hostel
(68 rooms, starting at around $100)
More modern than the SPNI Field School and very popular. Like all hostels in the area, it can be noisy when big groups of youth stay there.
Click here for more information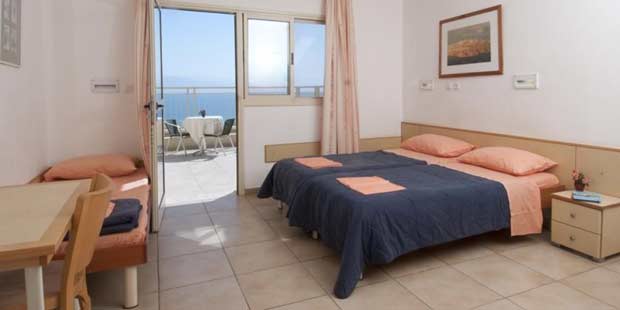 Photo from the hostel's website.
Masada Youth Hostel
(280 beds, starting at around $120)
This hostel is situated at the foot of Masada, making it a great place for those who want to hike up to Masada to see the sunrise. It has a swimming pool that is open in the summer.
Click here for more information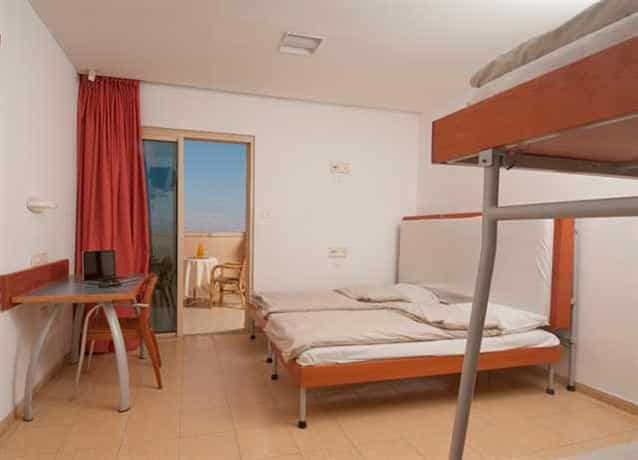 Photo from the hostel's website.
Shkedi's Camplodge
(starting at $25)
In Neot Hakikar, a small village 5 kilometres (3 miles) south of the Dead Sea, there is this great place to pitch a tent or to sleep in a dorm tent. Unlike the other places mentioned above, that were originally built for youth groups, this place is perfect for individual tourists.
Click here for more information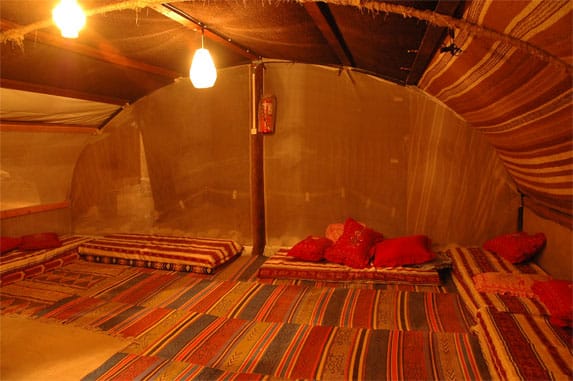 Photo from the hostel's website.
Ein Gedi Beach Camping
The four options above are not located on the beach. The only option to sleep right on the beach for free is the Ein Gedi Beach. The car park costs NIS 20, and NIS 2 is charged to use the toilets. You'll find a kiosk in the nearby gas stations. Because of sinkholes the Ein Gedi Beach is closed!

…
If you're planning a trip to Israel and want my team to build you a whole package including luxury hotels, guides and attractions, then you can
schedule a call here
.If you're traveling on a modest budget,
you can also purchase my Booklets, in which I basically wrote down everything that I say on my 3 most popular tours: Jerusalem, Tel Aviv, and the Judaean Desert. I also added maps, pictures and graphics which will enable you to be your own guide.
The booklets
are only sold outside Israel, so order now and come prepared! Or download as a
PDF
or
EPUB (e-book)
.
Planning your trip to Israel?
 The Israeli Society
I want my internet site to be the best source of information about traveling to Israel. For that to be the case, I need your help. I want to know what you want to know, so if you have any questions, please write them down here and I will do my best to answer them!