If you're planning to get from TLV airport to Jerusalem or from Jerusalem to the airport, then this post will be super important for you. 
Some of the information I'm going to share with you here will save you a lot of time, money and confusion, and you won't find this information anywhere else.
From TLV airport to Jerusalem in a nutshell
Although the name of the airport is TLV, it's actually very easy to get to Jerusalem – it doesn't take much longer than getting to Tel Aviv
TLV airport is called "Natbag" in Hebrew (an acronym of Ben Gurion airport in Hebrew)
You have 4 options: taxi ($60-$120), shared taxi ($20), train ($5) and bus ($5)
If you take the train, you need to get to Yitzhak Navon station
If you get my Jerusalem tours you'll enjoy your visit much more
Remember that in Israel there are no trains or buses from Friday afternoon until Saturday evening
Sale! Get all my Jerusalem tours for two devices for $39 only!
TLV airport to Jerusalem – public transportation
TLV airport stands for Tel Aviv airport but it's actually located outside Tel Aviv, and while it will take you half an hour to get to Tel Aviv, it will only take you 45 minutes to get to Jerusalem.
There are four ways to get to Jerusalem:
Taxi
Shared taxi (also called a sherut)
Bus
Train
Each has its advantages, disadvantages and important things you need to know.
Taxi from TLV airport to Jerusalem
Let's start with the taxis. Two things you should know:
Some taxi drivers work illegally and will approach you in the arrivals hall. Don't go with them as they will rip you off. Head out to the taxi rank.
Once you get in the taxi, make sure the driver is using the meter. If he isn't using it, you'll get ripped off.
The advantages of the taxi are clear. One of them is that they work 24/7, 364 days a year. Yom Kippur is the only day they don't work. On weekdays you can expect to pay around $60 to $80, at night it's more like $80 to $100, and on weekends and holidays it costs around $120 to get to Jerusalem.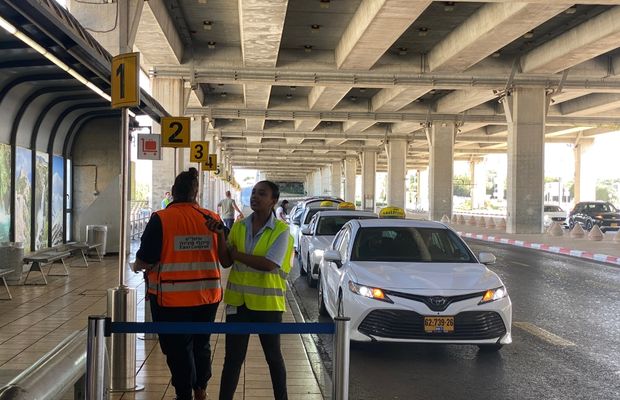 When you head out to the taxi rank, take a left and walk to the end. There you will see the authorized taxis.
Shared taxi (also know as sherut or Nesher taxis)
The second option is a Nesher taxi, also known as a sherut taxi or a shared taxi. These are 10-seater taxis that leave the airport once they are full and drop each person at their individual destination.
The advantages of these taxis are that they work 24/7, the price is very reasonable (only $20), and they also drop you off right where you want to be. The disadvantage is the quality of their service.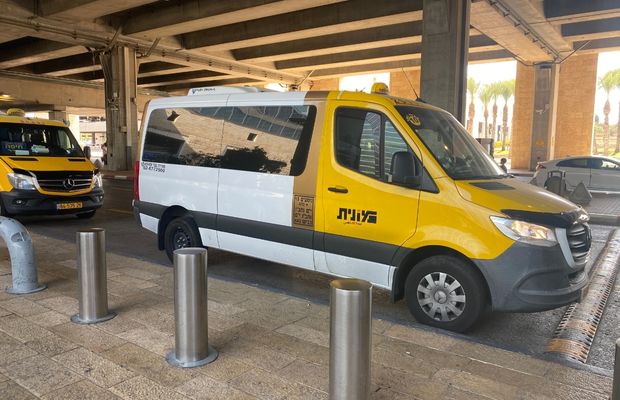 Bus from TLV Airport to Jerusalem
The next option is the bus. Since there is a train, not many people take the bus. The train is faster, and will take you right into the center, but the buses run when the trains don't.
You need bus line 485. It is run by Ofakim.
I'll take this opportunity to remind you that there are no buses and trains on weekends – so from Friday afternoon until Saturday evening there are no buses and trains at all in Israel.
The buses stop working about an hour after the train on Friday afternoons and on Saturday evenings they start running again earlier than the train.
If I was arriving in Israel on the weekend, I'd take the Nesher taxi.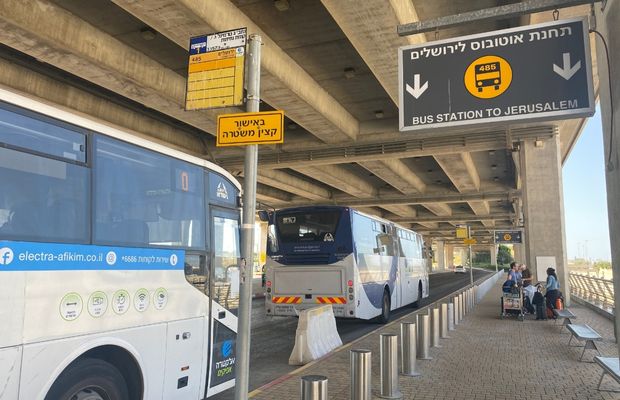 Train from TLV Airport to Jerusalem
The train is probably the best budget option. It took Israel 70 years to build a fast train line connecting Jerusalem and Tel Aviv, with the airport as a stop in the middle.
The most important thing you need to know is that the station you need to get off at in Jerusalem is called Yitzhak Navon.
It should take you 30 minutes to get from the airport to Yitzhak Navon station.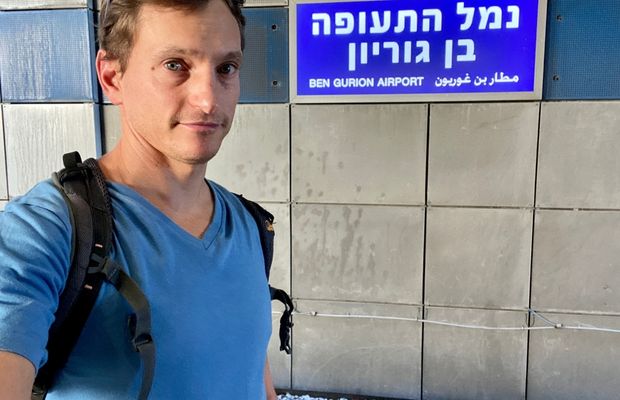 If you're taking the train from Tel Aviv or Jerusalem to the airport, be aware that the train uses the name "Natbag" to refer to the airport. Natbag is the Hebrew acronym for Ben Gurion airport.
The second point to make is that the train stops at Terminal 3. That's the main terminal. If your flight is leaving from Terminal 1, then you will need to take the free shuttle bus. It's only a short drive away, but it's good to be aware of that.
There are a few options when it comes to paying for your train ticket. You can pay in cash, with a credit card or with an app. I'm telling you this because, as in all airports, the exchange rate is not good at TLV. It will be cheaper for you to exchange money in Jerusalem.
Yitzhak Navon station is the deepest train station in the world outside the former Soviet Union. The platforms are 80 meters below street level.
The station is named after Yizhak Navon, the fifth president of Israel, who was born in Jerusalem. The station is located right next to the light rail station – central station – 'Tachana Mercazit' and the main bus station.
You will probably need the light rail station to get to the Old City.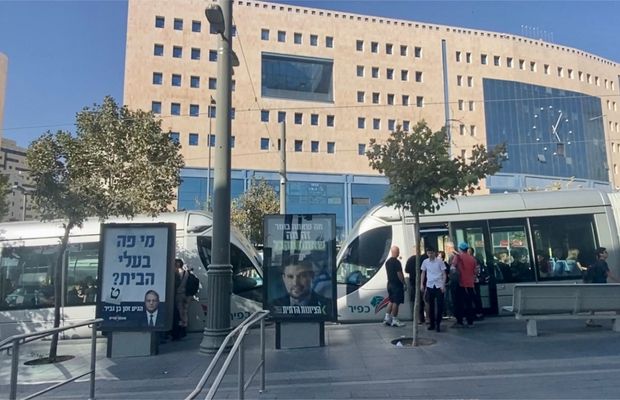 Outside Yitzhak Navon station you will see the light rail station (called Central Station) as well as the central bus station (the building with the big clock on it).